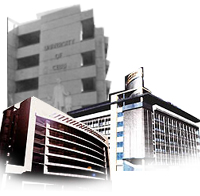 ( Banilad, Mactan, & Sanciangko )
The Present Branches
Chat Online:

Announcement
As you can see the site is newly created with some sections that are under construction! For your suggestions, comments or even violent reactions towards the site, please dont hesitate to share it with us! You may voice them out in any of our visitors section ( guestbook, forum, chat board ).
This site is not the official website of the school, Univercity of Cebu, but instead a mere extension of it with no other purpose but to help the school build its name.
THANKS !!!!
Weather Updates
( Cebu City )



Text Quotes of the Month



Joke:


" Sex s a sensation caused by temptation wen a man's foundation enters a woman's separation to build a population 4 world domination. Do u get my conversation, or do u wnt a demonstration? "


Freinds:


" Im nt sure wat life wud b, Im nt sure f drems wil evr cme tru, Im nt sure wat luv can do, bt d only sure ting I knw s dat Im glad Iv knwn u my frend! "


Love:


" I knw dat ryt now, ur dreaming of sum1 else & I also knw dat ryt now, ur in luv w/ sum1 else.. I jst want u 2 knw dat ryt now, ur my sum1 else. "





Love Calculator

UCMAIN.CJB.NET
Click Here to make us your default webpage



Link-Us
( Copy the html code below to link us)



<a href="http://ucmain.cjb.net">
<img src="http://www.agokoy6000.tripod.com/ uc/uclogo.jpg"width="120" height="40" border="0"></src></a>